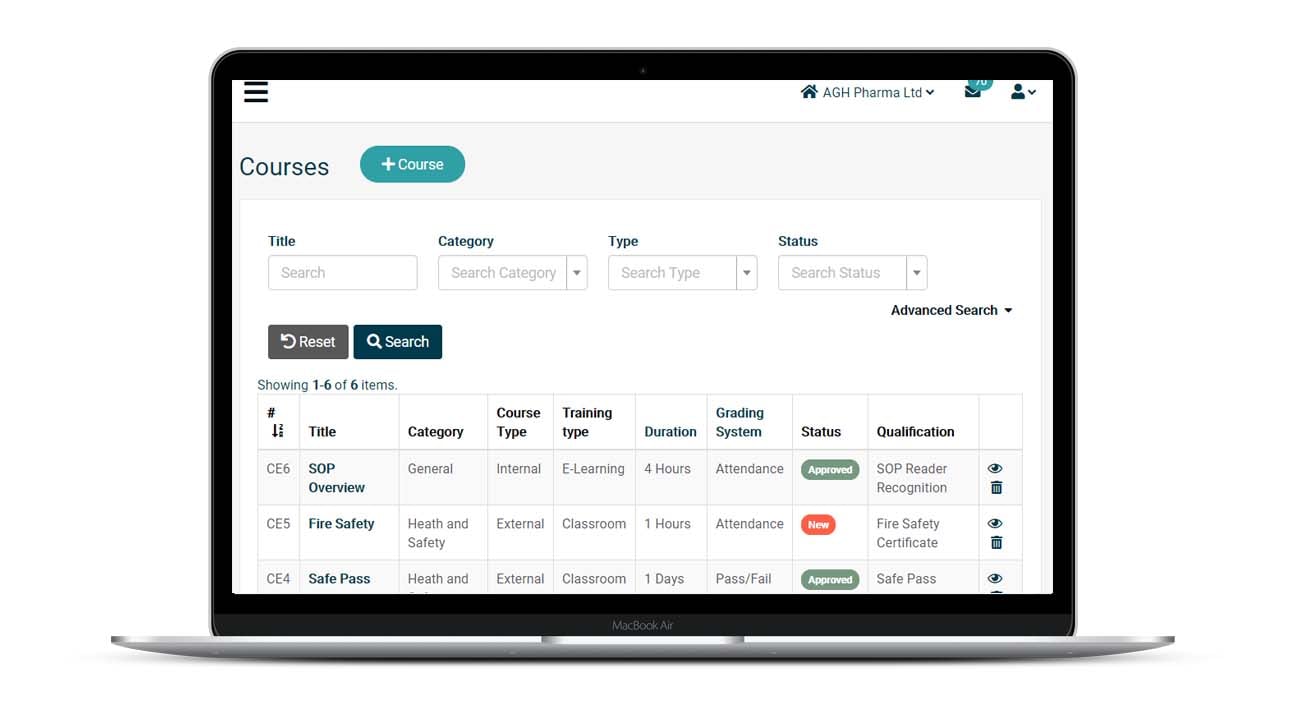 Training and qualifications
Trained staff are safer staff. Manage training effectively
Enable automated notifications and reminders

Easily keep track of training completion across the organisation

Quickly view training compliance and valid qualifications

Centralise training documentation and record keeping with this intuitive tool
This module is designed to allow you to create, coordinate and track courses and training events in your organisation. You can categorise courses and create your own training methods for a truly tailored experience. Track training on your personal agenda and notify your employees so they never miss an event.
"When comparing solutions from different vendors during the procurement phase, we found that EcoOnline's OSH software is of a high standard. Compared to similar solutions for former experiences, I have been positively surprised."
Marko Sulasalmi, HSEQ Manager, Wihuri.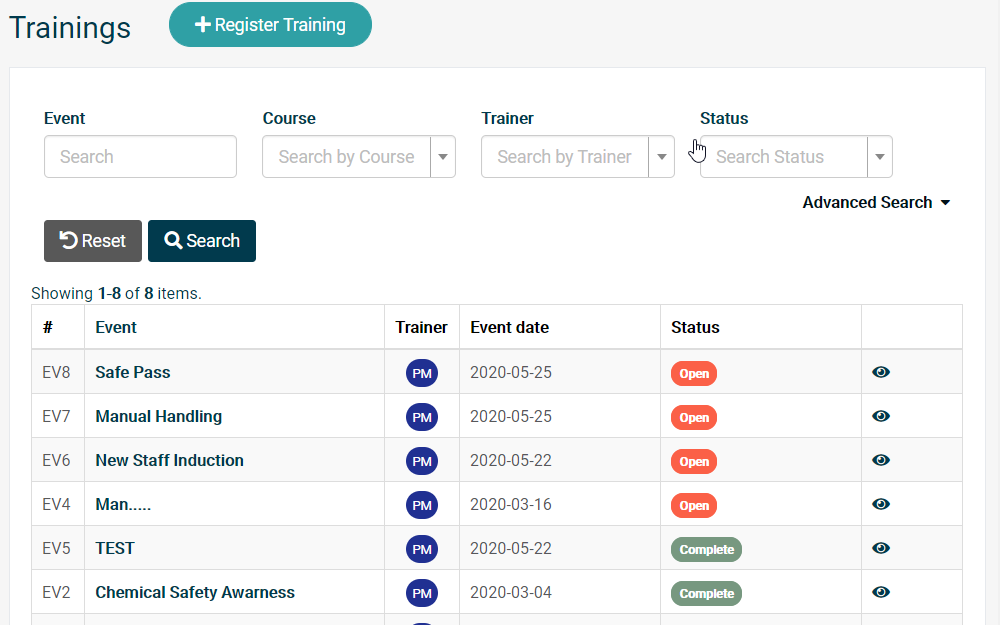 Streamlined Process
Instantly know your staff training records and identify any gaps
Quickly set up training programmes and easily link qualifications achieved from each training session.
Enable automatic scheduling of training and notifications to staff.
Training module allows you to keep track of training completion
and renewal dates for qualifications, across your organisation.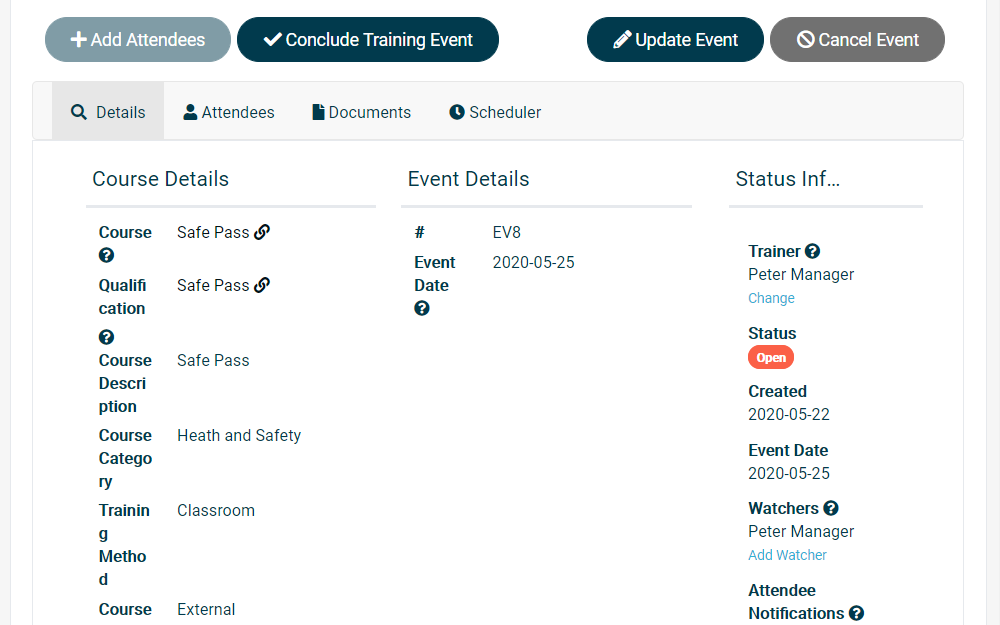 Central System
Keep all your training documents in one place
All course records are stored in one place, easily read and identifiable.
Safety Manager acts as a central tool for all training events and material across the entire organisation.
Keeping track of your training documentation is easy and ensures accuracy of due dates and completion dates for staff.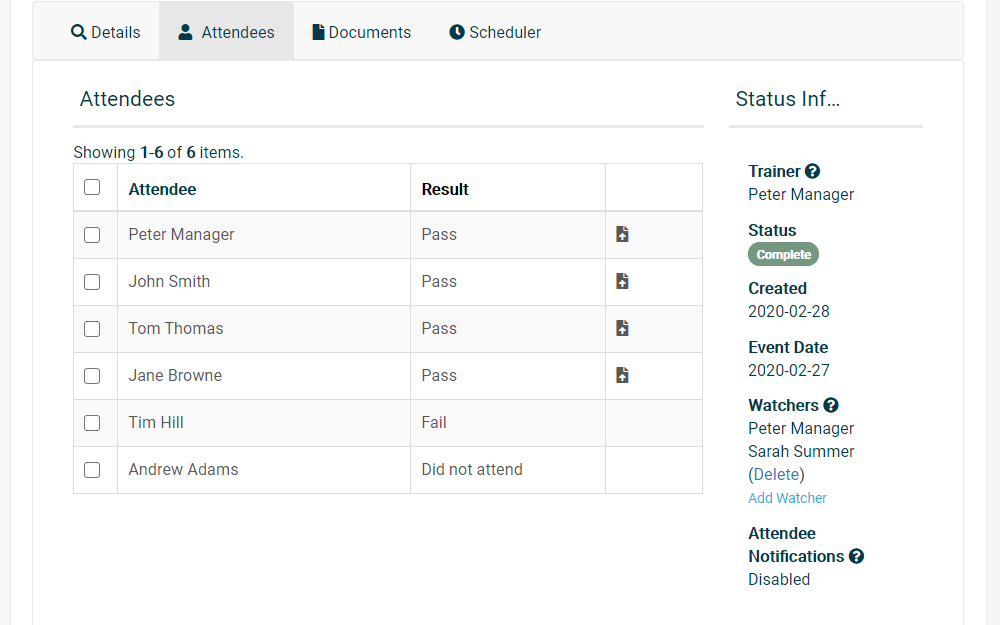 Traceability
Manage training documentation for your staff and ensure traceability
All training qualifications are made available at the click of a button.
Easily identify training competence of all staff in different areas of the organisation.
Store and manage all relevant documentation against employee records and training courses completed.
Key Features of Training and Qualifications

Automatic Notifications

Integrated Modules

People Management

Flexibility

Actions

Compliance
Learn more about our customers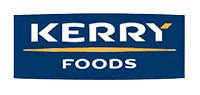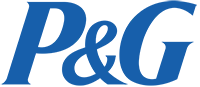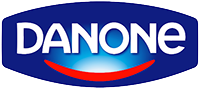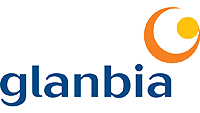 Liz
Office Manager, EcoOnline
Get started with Training and Qualifications today
Book a demo with one of our consultants to discuss digitizing your EHS processes with Safety Manager.
You can also start a free trial and try it out for yourself.